This is a Sponsored post written by me on behalf of St. Kitts Marriott Resort & Royal Beach Casino for SocialSpark. All opinions are 100% mine.
St. Kitts – Off the Beaten Path
The St. Kitts experience is for the traveler expecting something different and adventurous. There's lots of things to do, adventures around every corner, coupled with a beautiful beach. It's an alternative to Costa Rica or Nicaragua – for someone who wants to take a beach vacation that's off the beaten path. St. Kitts Marriott Resort & Royal Beach Casino gives you all the comfort you expect from a Marriott Hotel; however, you can equally explore the eco-tourism/adventurism nature of the island.
Just take a look at how beautiful it is on St. Kitts –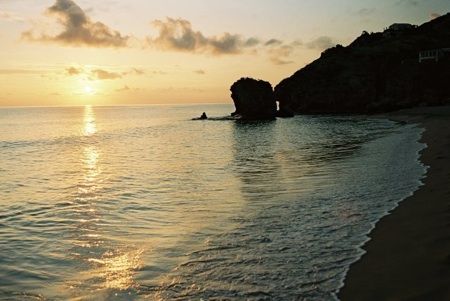 St. Kitts has many beaches, snorkeling and diving, fishing, bird watching, tours and excursions, shopping, golf and many attractions and historical sites.
I would really love to visit the Brimstone Hill Fortress. It is a National Park and is a UNESCO World Heritage Site of historical, cultural and architectural significance from as far back as the 1690s. Below is a photograph of Brimstone Arch –
There is no shortage of interesting history at St. Kitts which was first recorded in 1493 when Christopher Columbus sailed past it. The island "occupied a critical position in the European struggle for the islands of the Wast Indies, which were rich with sugar plantations and were considered the gateway to the Caribbean. As a result, the struggles and conflicts in and around St. Kitts shaped much of the history of the entire Caribbean!"
St. Kitts Marriott Savings & Deals
St. Kitts Marriott Super Sand Dollars offer – Stay four nights at the St. Kitts Marriott Resort & Royal Beach Casino and get the fifth, sixth and seventh nights free along with a guide book!
Discover St. Kitts Package and other great deals – Explore all their is to love about St. Kitts with tours, activities and dining when you book the Discover St. Kitts package at St. Kitts Marriott Resort & The Royal Beach Casino! Plus, the resort itself offers some great fun including an onsite championship golf course, the Emerald Mist Spa, babysitting, and of course the Gaming Casino!